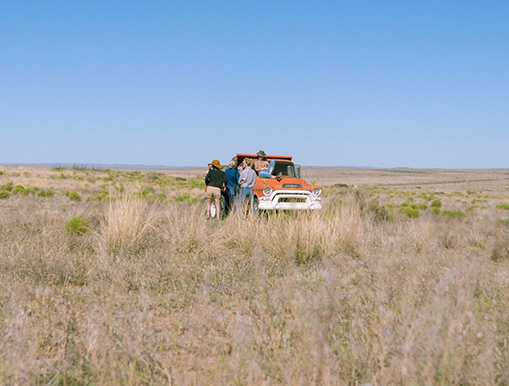 Anett's first studies in design began for the stage in the Netherlands, having graduated from the Art Academy of Arnhem. To reinforce her streetwise business savvy and discerning eye, she studied Costume History at the Fashion Institute of Technology.

Her expertise as a stylist has developed through the years, working as both a buyer and image consultant for high profile clients, designers and retail stores.

Anett currently splits her time between Marfa TX and Baja MX, and works as a project based consultent. She is the founder and creative lead of Garbo.

Collaborated with designers, CarolAnn Wachter, Emily Miranda, By Boe, Odette NY, Gabriela de la Vega, Tocca...

Commercial Clients include Mercedes Benz, Hellmann's Mayonnaise, StyleCaster...